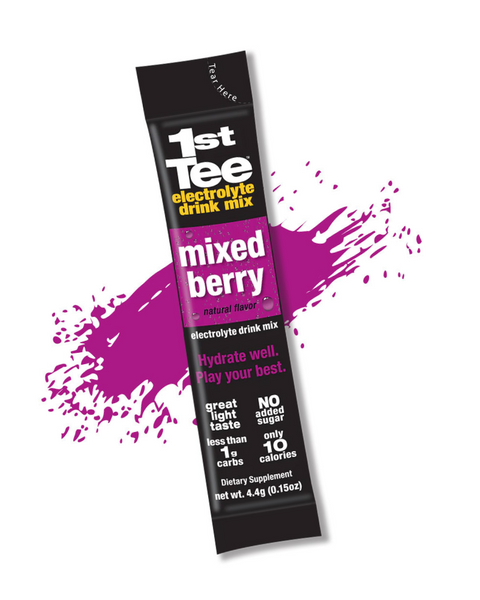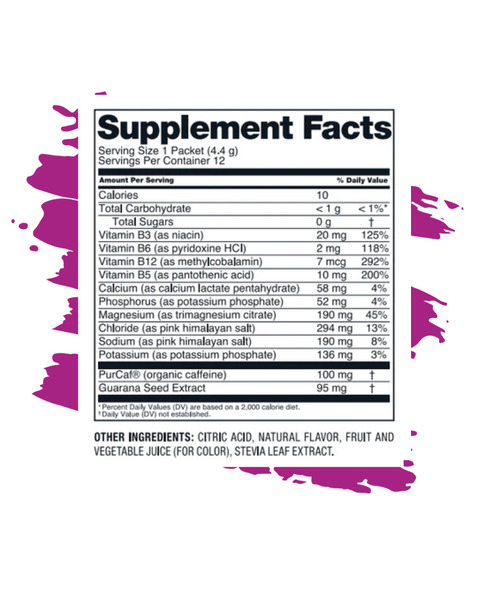 1st Tee Electrolyte Drink Mix Mixed Berry
Introducing the 1st Tee Mixed Berry Electrolyte Drink Mix - the ultimate hydration mix for golfers and fitness enthusiasts. With just 10 calories and less than 1g of carbs, this delicious mixed berry flavored drink mix provides a light and refreshing taste without any added sugars. Simply mix it with water and enjoy the hydration and nourishment it offers.
Not only does the 1st Tee Electrolyte Drink Mix keep you hydrated, but it also contains essential electrolytes, vitamins, and minerals to help you perform at your best. Plus, it includes Guarana Seed Extract, which reduces fatigue and improves focus so you can stay sharp during your workouts or busy days.
But that's not all! This drink mix is also contains Organic Caffeine, acting as an energy booster and enhancing brain function. It's a rich source of nutrients that will keep you energized throughout your activities.
With its convenient packaging and easy mixing capabilities, the 1st Tee Mixed Berry Electrolyte  Drink Mix is a must-have for anyone looking to stay energized and hydrated during their workouts or busy days. Don't miss out on this perfect blend of taste and performance – try it today!